-Online Food Ordering-
System For Restaurants
Free of charge, zero commissions, unlimited online orders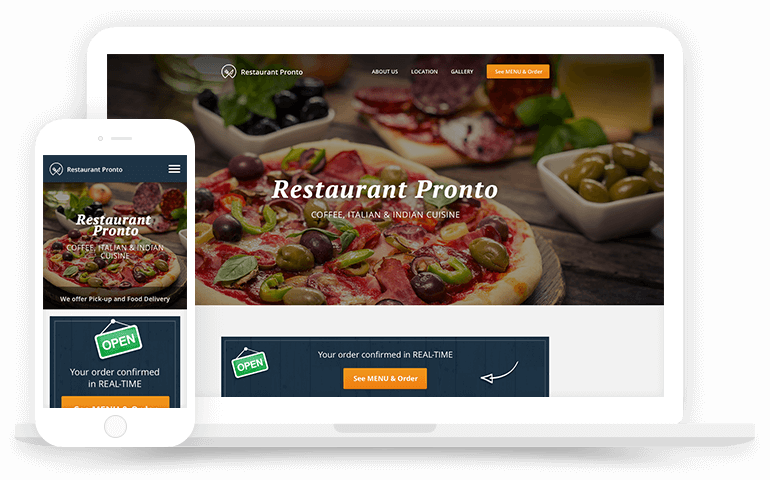 Website ordering in just a few minutes
With this online food ordering system for restaurants, you can easily take food orders directly from your website.
The set up is piece of cake: just fill out your restaurant profile and add your custom "See MENU & Order" button on your site
Facebook ordering for your restaurant in under a minute

For those clients who almost never leave Facebook, you can easily add the ordering button on your business page as well.
Your brand new online menu opens up nicely from the menu tab or Shop Now button.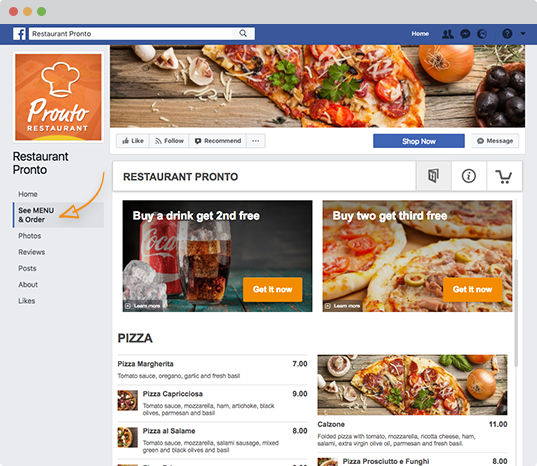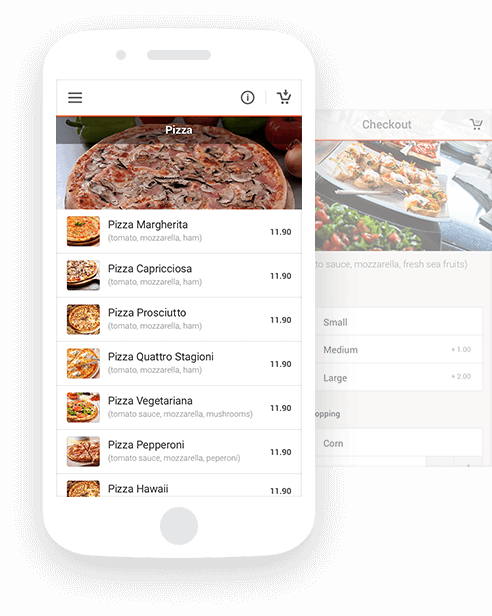 Online food ordering system with mobile app for your food clients
If you want the cherry on the cake, generate your own branded mobile app. Add your logo, choose your theme picture and start promoting it!
Or, if that's not your thing, you can just get listed in FoodBooking, a free marketplace app with restaurants that use our online food ordering system.
Receive and confirm orders from your smartphone or tablet

Get all your restaurant's online orders in one place with the order taking app.
When an order is placed from your website, Facebook or mobile app, you get it instantly pushed to an Android or iOS device.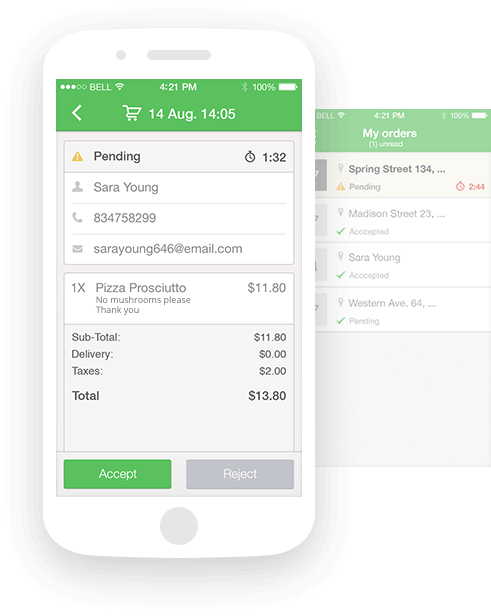 Real time order confirmation

After placing an order, your client holds the line for the next 3 minutes,
just enough time for you to confirm the pickup or delivery. No busy phone lines or misheard orders.
Just you, your clients and a clean & intuitive interface that serves both parties.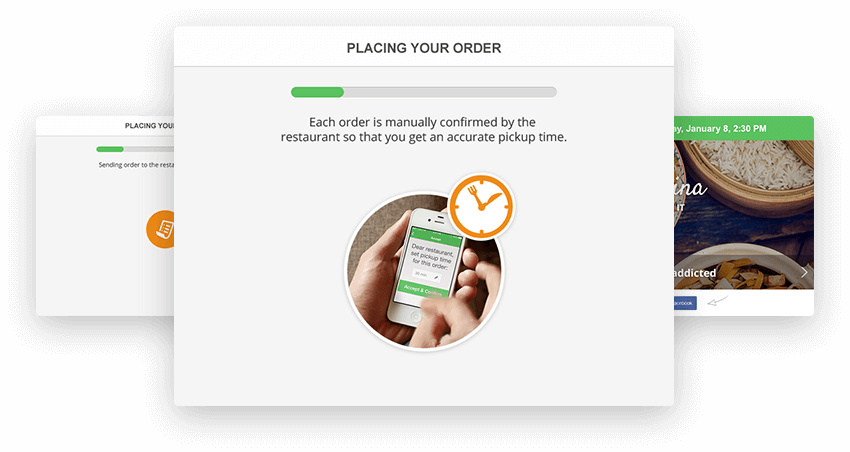 Sign Up Today & Start Saving Money.
Get 30 days free when you sign up now.